As a China cross border consultant, I was invited by Paypal to shoot this video sharing my career life and experience of receiving overseas payments.
I started using Paypal in 2004 when I was building on my own web store then. It is quite early for Chinese merchants and it brought me initial foreign client.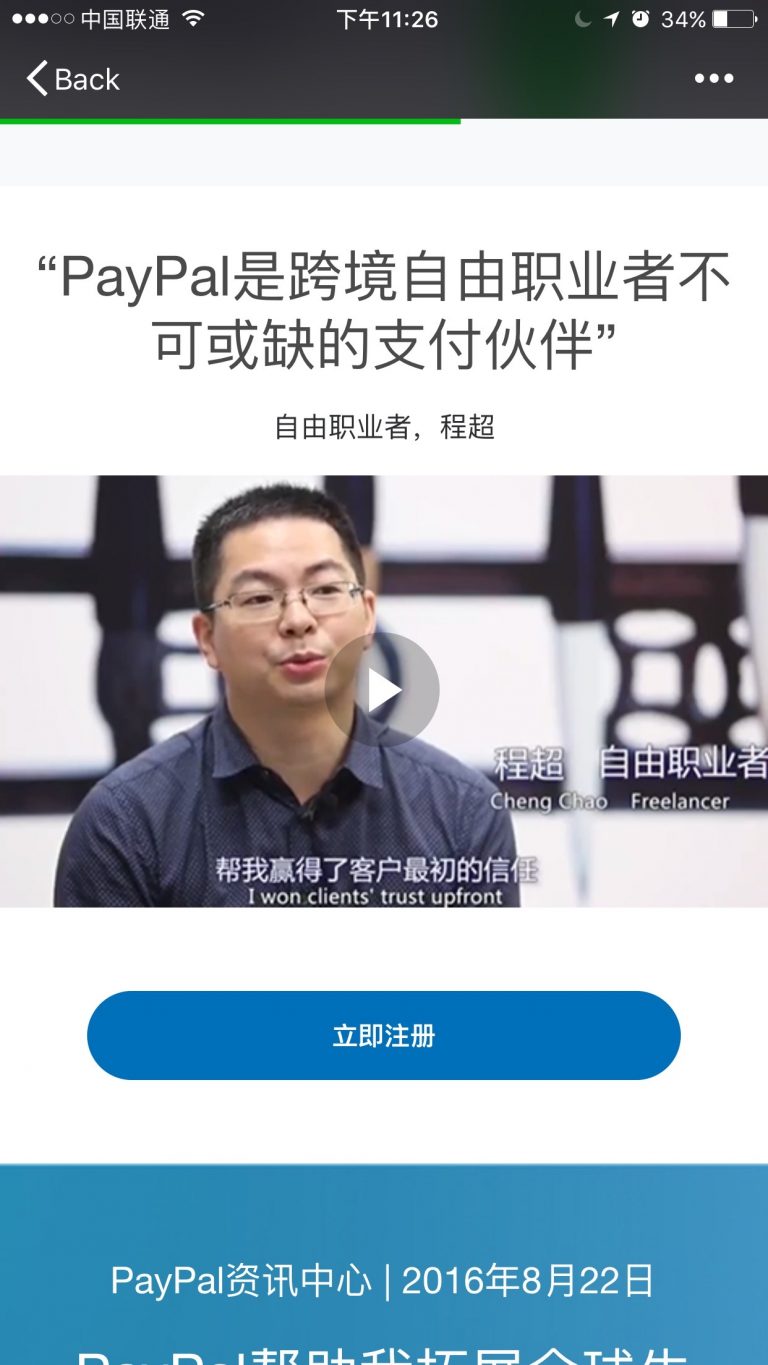 Currently my business is helping foreign businesses access China market with various market entry solutions.
With the integration of Paypal buttons or Paypal shopping cart, it is easy for overseas clients to buy most of my services, typically like,
It is very efficient and I can focus on the real business of my clients and solve their problems.
Paypal is now my major tool to manage overseas payments, it is fast and you can request payments from your clients with simple steps.