Develop Your China Online Payment Strategy
You need to have a payment strategy when you step further to eCommerce in China.
The decline rate for Chinese merchants is quite high in online credit card payment, and some websites do not even accept Chinese credit cards. This made Chinese consumers impossible to shop buy themselves in many situations.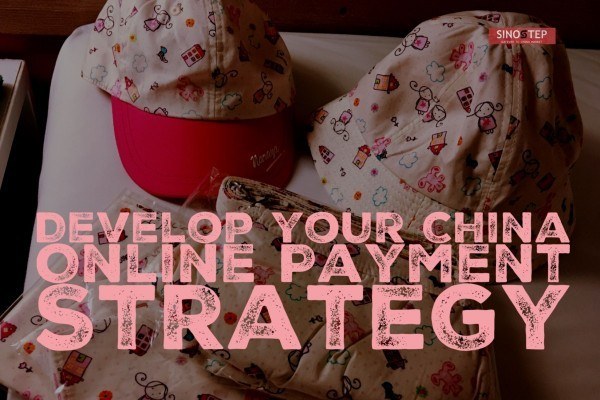 Now an increasing number of foreign retailers allow Chinese consumers to pay through Alipay, Union Pay which are quite comfortable for them.
Several cross-border e-commerce platforms or overseas shopping websites have also partnered with Alipay or Union Pay to settle payments.
Customers can pay in RMB, and these third-party payment services providers will then help convert the money to foreign currencies to respective overseas brands or retailers. 2-5% commissions will normally be charged as service fees.
Major Concerns in Online Payment from China
Foreign exchange
Money repatriation
Taxes
Unfamiliar business rules & regulations applicable to foreign owned company.
How Do Chinese Consumers Pay?
International credit cards are quite common now.
Paypal is not that common yet in China.
Chinese consumers will like more choices of payment methods:  UnionPay, Alipay, or COD.
Purchase Through "DaiGou" Agencies
"DaiGou" agencies purchase overseas products on behalf of consumers, provide assistance to consumers especially on payment and delivery.
Through Daigou agencies, Chinese consumers can pay in RMB and avoid the foreign currency conversions.
Purchase Through Cross-border Platforms
Buying from China cross-border platforms brings convenience in the payment
Payment Methods in China Domestic Market
Credit card: Nowadays credit card is widely accepted in China, especially in big cities like Beijing, Shanghai, Guangzhou, Hong Kong and many 2nd tier cities. However, some international credits will be denied for various reasons, prepare some necessary cash anyway.
Cash: In many small stores, small restaurants in big cities and many places in small towns, you still need to pay by cash.
AliPay & Wechat Wallet: Many Chinese are using mobile/online payment and they are quite popular in China.
Expectations from Chinese Consumers
Chinese consumers would like to obtain a much better Haitao experience.
I had interviewed dozens of Haitao buyers and ask them to write down their expectations.
Let's check the most mentioned ones:
No hidden cost
Shopping website in Chinese
More options of secure payment
Provide A Better Customer Experience
Before expecting more orders from Chinese consumers, you need to ensure a better customer experience.
Price: clear pricing with shipping cost, customs duty and foreign exchange losses specified.
Workflow: make the shopping experience (product display, product description, purchase process, reviews etc) as good as shopping with a Chinese merchants?
Language: speak Chinese.
Online Chat & Chinese Customer Service: You get more points if you support this.
Currency Conversion: let customers know how much it is in RMB if possible.
Payment: support most convenient payment tools in China.
Localization: Major Challenge For Foreign Brands
Chinese localization is the biggest challenge for foreign brands.
You need a professionally localized Chinese web store to sell your products and services.
In Checklist before you launch your Chinese website, I elaborate these important and necessary checks, which should be done before the official launch.
First build your official localized Chinese web store, and make sure you have it fully localized, in a professional way.
Payment Gateway    
Do you know which are the most popular payment gateways in China?
How can your customers pay if you use the payment gateways they are not using?
Dig Deeper: Guide to Integrate Chinese Payment Gateways
Are You Ready to Sell Online to China?
In my new book Sell Online to China, I shared China Market Entry Strategy for Foreign Merchants from different angles.
This book will help you:
Create your own step by step China market entry strategy.
Understand the history, evolution and current situation of import eCommerce in China.
Find out who are the major players in the market and who might be your potential partners.
Discover the needs and wants of Chinese cross-border consumers and understand their behaviors.
Localize your web store and turn Chinese visitors into real buyers.