What is a WFOE?
A WFOE in China is a 100% wholly foreign-owned enterprise doing business in China. The foreign company has sole responsibility for its profits and Losses. It is required to register as a legal person who is restricted to certain businesses. The enterprise is able to implement strategies that effectively conform to the interests of the parent company aboard. Moreover, technology and know-how are given better protection.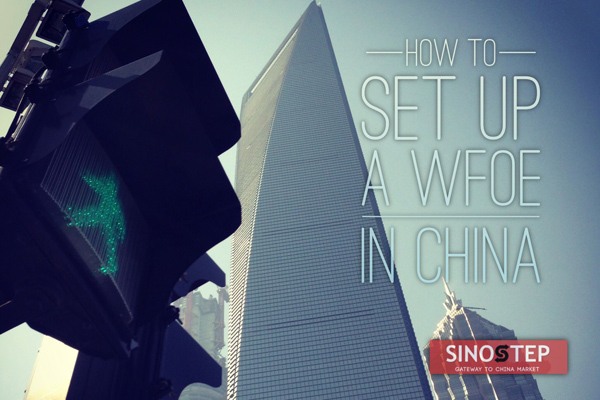 Features of a WFOE in China
The term varies according to the nature of the enterprise, any extension is subject to the approval of the relevant government authority
Independently carry out parent Company's global strategy
There is a minimum capital contribution required, known as registered capital, which varies according to the business
A WFOE can receive revenue in RMB, and issue RMB official invoices (Fapiaos) to customers
A WFOE can transfer net income in RMB to US dollars for remittance to oversea parent Company
A WFOE can Hire Chinese labor directly adhere to all Chinese laws
The establishment of high-tech WFOEs is encouraged, And a WFOE can get intellectual property & technology know-how guarantee
A WFOE is allowed to acquire land use rights in the form of land use right certificates
Frequently Asked Questions about WFOE
Whether you need a partner in china for company formation?
You have the options to have China presence like the following 4 ways
Wholly Foreign Owned Enterprise (WFOE)
Partnership Enterprise (PE)
Representative Office
Joint Venture
You can register a WFOE to have the total control of the company.
A good business service provider will help you handle a lot of necessary initial jobs in the setup phase.
Is there any minimum amount requirement?
It had been a long time, in real practice, for a consulting/technology company, min. RMB1M (or USD140 thousand) is required, this policy was cancelled just a few months ago in many cities, I confirmed this in Hangzhou and Shanghai.
earlier 20% shall be in the account during the registration after get the license, the remaining part shall be in place within the coming 2 years, now this will be more comfortable to fulfill.
What is the average time frame for setting up a WFOE in China?
Normally 3-4 months are needed for the whole step, and you can get the business license within around 2 months.
Which city should I start?: Beijing or Shanghai? or somewhere else?
It all depends on your China market plan, there will be some differences in labor cost, market situation.
You should do your research and find our where your competitors are and where is your market.
Many companies will start from 1st tier cities like Beijing, Shanghai, Guangzhou and Shenzhen.
Dig Deeper: All You Need to Know about China City Tiers
Steps to set up a WFOE in China
Hereunder are an typical example to register a foreign consulting/technology service company in Shanghai. 
It is for your reference only, please consult us since there might be different policies in different cities.
Documents Required
Two Photocopies of Business License of the investing company. (If investor is a Hong Kong Company, it should be notarized by China law service (Hong Kong) company limited).
One original credit Letter issued by the bank within latest 6 months
Photocopy of the ID card or passport of the Legal representative of the investing company
Resume; 3 pcs passport size photos and photocopy of the passport or ID card of the legal representative of established company
At least 5 optional company names of established company
Business scope of established company
Photocopy of the ID card or passport of the supervisor
2 pcs of office rental contract original and 2 pcs photocopies of real estate certificate (signature or seal of the landlord on the real estate certificate is required)
Procedure and Time Estimate
Registration Name Check :(5-10 working days)
Approval Certificate: (15 working days)
Business License: (5 working days)
Company official stamp permission: (1 working day)
Organization Code License:(2 working day), including stamps
Tax Registration:(10 working days)
Foreign Currency Registration Certificate:(1 working day)
Capital check:(5 working days)———- this step is cancelled
Change business license(content of injected capital):5 working days)———– this step is cancelled
Statistics certificate:(1 working day)
Financial Registration certificate:(5 working days)
Note:
Some of steps can be handled at the same time. but we need to count the material preparation time, weekends and holidays.
We will prepare most documents in our end, you will need to prepare some notarized paper in your country, we need to consider the time spent on this.
Registration Name Check is the first step and sometimes choice of name will take some time due to repeated names. Get a name for your business.
Import & Export licenses, and Customs Clearance
There is no specific import & export license since 2008, however now it is called the rights to do import and export.
You needs to register at several departments, Industrial and Commercial Bureau, Customs, The entry and exit inspection bureau, China electronic port and foreign exchange management bureau. normally it takes 60 days to get all the documents.
if you outsource the customs clearance, you don't need to do these
Budget & HR Plan
Company Formation
Service Charge
Government Charges
Translation/Misc
since Minimum amount requirement is cancelled, it is quicker and easier to set the company up.
Annual Charge
There will be annual review by several departments, this could be done by your staff later.
Find an Office
It is not a difficult job, especially in big cities in China. You need to consider the traffic, cost, decoration and the service.
Accounting
You can outsource or hire an accountant under the company.
Open a bank account
You can do this by yourself, or you can ask us to be together with you for assistance.
We will recommend banks for you and make the appointment free of charge.
Recruitment and HR services
You may relocate your staff to China or hire your local staff in China.
You need to solve the following
Recruitment
Employment: sign the contract
Immigration Services:

residence permit, 

work permit
Payroll Management
HR Service
Tell us about your specific needs, we will get back to you with a customized analysis and facilitate your WFOE setup in China.
Get the Sample Quotation
Guidelines to China Company Formation
$9.99Add to cart
You may be interested: How to Start Your Business in China