Ultimate Guide to WeChat Marketing Strategy
by Cheng Chao
Without a feasible and actionable WeChat Marketing Strategy, we often heard this:
"We Spent A Lot of Money in WeChat Marketing, But Nobody is Reading Our Articles."
A German beer seller started their WeChat marketing from last summer.
They hired a Chinese agency to take care of their WeChat marketing, paying around 7000USD every month. "But nobody is reading our articles!" complained by Gary, one of their senior managers.
Gary met up with me looking for some advice yesterday and we had an afternoon tea together.
He showed me their WeChat public account and told me the agent only wrote 3-4 articles and it seems they did not do anything else and none of their articles got over 100 views.
I gave him some basic ideas on WeChat marketing and he was very excited.
"Why don't you write a guide on this? There are very few practical online courses and tips on wechat marketing like this."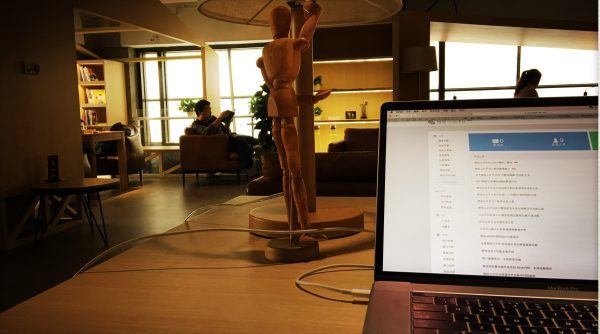 I think it is a good idea too and I promised him to write this guide.
This is my ugly first draft.
Please let me know what you want to know further and I will update this guide.
WeChat : Chinese most popular mobile app
Start from a Right WeChat Marketing Strategy
Set Up Your WeChat Official Account
Write Content for Your Customers
Boost Your Chinese Followers
Talk to Your Followers
Test And Improve
Wechat: China's Most Popular Mobile App
WeChat is a social networking messaging app which supports image and video sharing, games, stickers, and the ability to share and connect with friends through WeChat Moments.
WeChat is also a social commerce platform, incorporating WeChat Stores for online shopping and WeChat Pay and WeChat Wallet for payments to both online and brick and mortar vendors.
There are also many professional functions like flight and taxi bookings.
Start from a Right WeChat Marketing Strategy
Many companies invested quite a lot of money in WeChat marketing but resulted with a low number of views and a slow increase of followers.
They failed from the very beginning with a poor WeChat marketing strategy or even worse, without a strategy at all.
When I help my clients creating their WeChat marketing solution, I started with a discovery contract to understand the situation of the customers.
Here are some typical questions in my WeChat marketing service request form.
What is your goal of WeChat Marketing?
Who is your audience?
How do you generate great content?
What campaigns will you launch?
How do you attract new followers?
How do you handle the conversation with followers?
Set Up Your WeChat Official Account
You can choose either subscription accounts or service accounts as your official WeChat accounts, or both.
WeChat Official Accounts are available to celebrities, media, government organizations, and businesses.
There are three types of WeChat official accounts: subscription accounts, service accounts, and enterprise accounts, the last are not designed for marketers.
Subscription accounts: Allow one broadcast message per day to subscribers; messages appear in the subscription accounts folder.
Service accounts: Allow up to four broadcast messages per month; messages appear in the friend session list. Verified accounts have access to nine advanced APIs and can apply for WeChat Pay.
Apply for a WeChat Official Account
You need to have a business presence registered in Mainland China in order to market to Mainland Chinese WeChat users, otherwise you can only find alternative ways to open new account under a Chinese individual and a China local company.
Make Your QR code special and creative.
Customized menus offer the followers a way to click and view the most important messages/articles.
However, Many marketers still do not make full use of this.
WeChat allows you to convert followers into members.
We can help you customize necessary functions to get most benefits from it.
Develop a Wechat minisite
Open a WeChat Store
Enable GPS
Create your membership system
Create and manage coupons
F-Wifi
Animation & Games
360 product display
User incentives: Lucky Draw, Spin to Win, Scratch Card
Write Content for Your Customers
Everybody knows this rule, but not everyone knows how to write great content.
Always Write for your Chinese Customers, Not Yourself.
read more: 10 Fundamental Rules For Writing Killer Chinese Web Copy
People will only love and share when your content is original, unique, different and interesting. And this is the essence of marketing.
Write on Hot Topics: Event Marketing
Always write on something people want to read, hot topics are the best opportunities to get eyeballs.
You can write articles about Rio 2016 during the Rio Olympic Games.
You can write comments and influences of Trump's success to be elected as the US President.
It is quite challenging for you to be ready all the time to create quality content, choose suitable hot news or topics, and make it relevant to your business.
Generate Content Your Audience Really Needs
Don't push your audience to read your ads, since most people don't like them.
But It is always a good idea to write on content that your audience needs,
Here are some proven content types: Useful Tips, Listicles, Guides, Interesting stories.
A good headline is half of the success.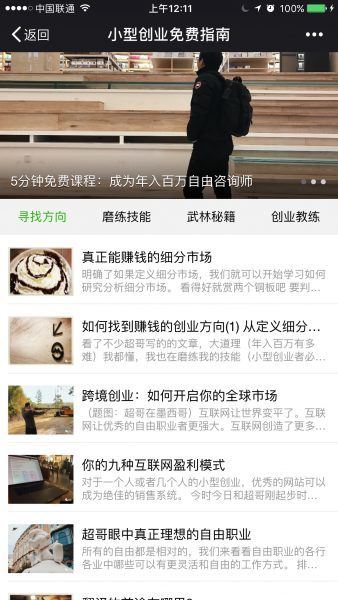 Boost Your Chinese Followers
Put Your Your QR Code / WeChat ID Everywhere
Make sure it appear in every possible places:
Add WeChat QR Codes to all your documents, either online or offline: newletters, PR articles, ebooks, white papers, guides, slides, …
on Your web sites and social media
Banners in trade shows, exhibitions,
Ads,
Speech,
Namecard,
Articles,
product packages,
Email signature
One client told me that they had regular offline events but never put the banners with their QR code there.
What a pity that they lose so many good chances to get new followers.
Ask your readers, visitors to scan and add your WeChat public account.
Think what your audience need and let them know you have what they want. (Make sure it is real.)
Find where your audience are, it could be online communities, industrial forums, blogs, or knowledge sharing site like zhihu.
Write quality articles to attract new followers.
Seek for KOLs to provide positive reviews and recommend your account if possible.
Keep listening to the social media and manage your Online Reputation, you will find best people to do the job.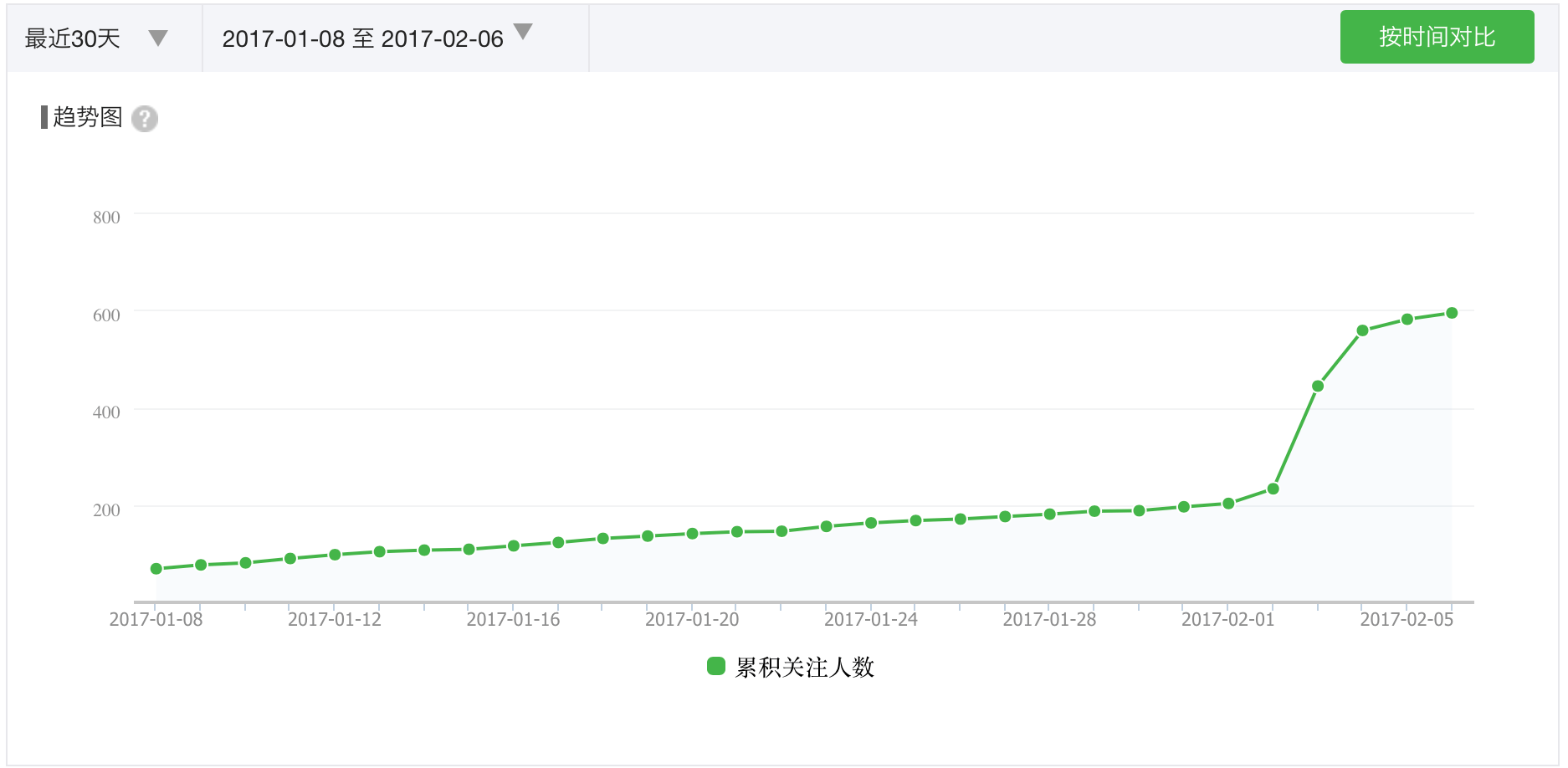 Talk to Your Followers
When you have sufficient followers and quality content, messages from your followers will increase.
If you had never gotten any message, just ignore this part.
Every Follower Is A Potential Customer
Read every message from your followers.
They send messages to you because they care about you.
Reply to everyone in a polite way and do not make them wait for too long.
You can set automatic reply to explain some basic communication rules in your "territory".
Talk like a Friend, in a Personal Tone
WeChat is the best place that you can speak to your customers like friends.
This is how you can create special customer experience and be different from your competitors.
Be creative and take more care of your sincere customers.
Provide some good surprises for your followers.
You can run some contests or launch some lucky draws.
I personally had held many interesting games like drawing / writing / phtographing contests, riddle guessing etc, and sending away bookmarks, stickers to the winners.
Such events effectively strengthen the relationship with the followers.
Your customers will be impressed and excited when you can always do something exceeding their expectations.
Test And Improve
Prepare for a long-term Hard Work
It is very challenging to run a successful WeChat public account.
You need hard efforts to pick the topic, find the picture, write the draft, modify and edit it to be better all the time.
A good article can get way more traffic than average ones can do.
Read and Analyze
Read the reports and find out the reason behind the data.
What are the most popular articles and what are poor ones?
What is the change of new followers and cancelled ones?
What is the change of the shares?
Who are the important followers? Categorize them.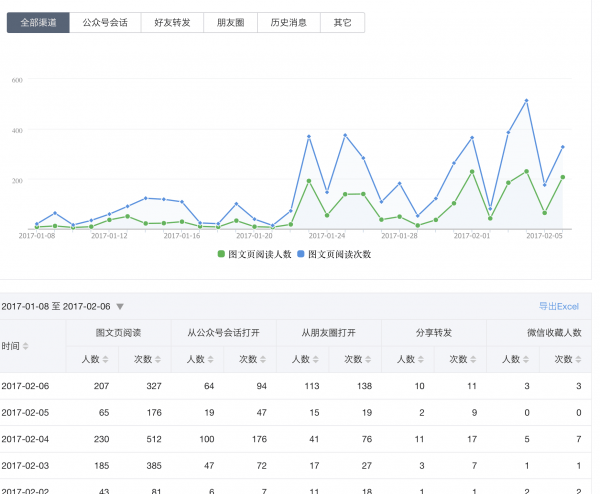 Test, Test and Test
Good results always come from repeated tests.
You will find ways how to choose better topic, headlines and retain the users.
Create Your Own
Donation