Three years ago, I casted my doubt on the English learning method at Duolingo for Chinese.
I posted my questions on
More...
We can see the arguments between two sides of the debate.
If it was still puzzling for me then.
Now I am pretty sure to say this model can not help Chinese people to learn English, if there is no big technology change.
And Duolingo could not succeed in the China Market.
What is Duolingo
Duolingo is a freemium language-learning platform that includes a language-learning website and app, as well as a digital language proficiency assessment exam.
Duolingo offers all its language courses free of charge.
It is suitable for beginner-level foreign language learning.
Now you can study 28 languages from English as the source language. (You have other source language options)
The best of Duolingo's adaptive experience lies in its gamified elements.
It makes language learning fun for some learners.
Many people aiming to be polyglots love this platform.
The Cost: Illusion of Success at Duolingo
Duolingo is a good tool for the entry level language study.
But only for the entry phase and shall not be the only way to do language learning.
It is suitable for you to learn between western languages.
I have spent quite a long time on Duolingo and enjoyed the learning style there.
However, I found it was just a dream.
or, just a game.
I've learned several languages through Duolingo from English as the source language.
Let's see my achievements there.
French: Level 14 (I've already learned it before Duolingo)
Spanish: Level 12 (I've already learned it before Duolingo)
Portuguese: Level 11
Italian: Level 10
German: Level 10
Dutch: Level 6
Danish: Level 1
Swedish: Level 1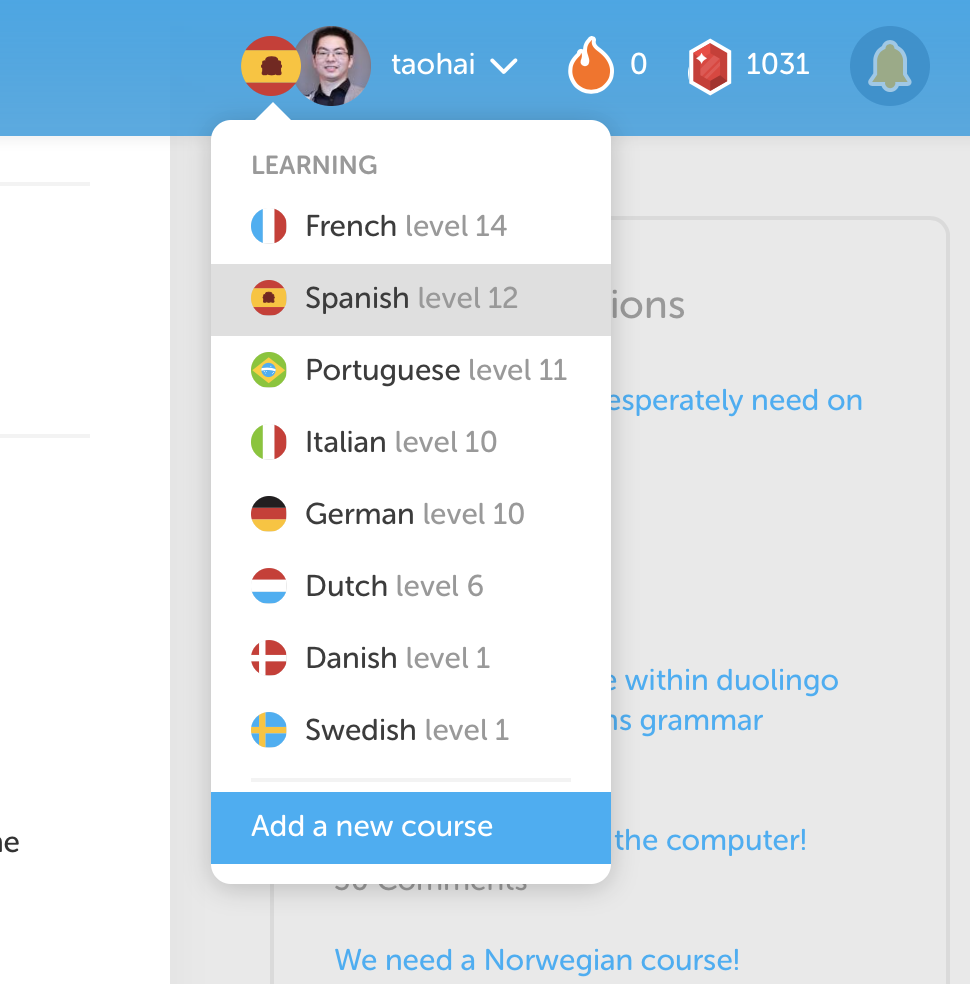 Sounds impressive, huh?
If you only rely your hope to learn a new language on Duolingo.
It is impossible.
Let's review what I have learned through Duolingo.
Let's start from German, which I had no learning experience before I know Duolingo.
I spent quite a long time to achieve level 10,
But I could only remember the following:
Ich bin…I am
Guten Morgen…Good morning!
Guten Tag…Good morning!
Mein Name ist…My name is
Guten Abend…Good evening.
Wie heisen Sie? What is your name?
Danke…Thank you!
Entschuldigung…Excuse me.
And, nothing more…
The key is, I am not sure whether the pronunciation there on Duolingo is correct or not.
Let's talk about Dutch.
I got level 6 at Duolingo.
To be honest, I could not remember anything right now.
If it is only a game.
It's not a big deal.
But for language learning.
I don't think it's a good idea.
My Doubt on Duolingo
Duolingo's learning method works for languages in close families.
But it totally does not work for English Learning from Mandarin, or Mandarin Learning from English other languages ( they do not support Mandarin learning yet).
The same failure will happen to English learning from Japanese, Koprean learning from English etc.
I casted my doubt on Duolingo community three years ago
And I faced fierce challenges from Duolingo supporters.
It is easy to understand that you are challenging their learning model in their home.
I wanted to figure this out.
So I posted further discussions on Zhihu and my own blog.
And I did further research on this.
I talked to many English learners, Polyglots and Duolingo users at different levels in China.
This topic has been the hot one in all the major Duolingo online communities in China.
The Criticism
The criticism mainly comes from two kinds of people.
One believes in machine learning can rule the world.
The other trusts Duolingo's magical power.
The funny part is.
Both of them do not learn English from Mandarin.
The reason why they truly believe in the success of English learning from mandarin is:
They achieved "big progress" in their German Learning from English and Spanish Learning from French.
 There should be no exception.
We should believe in the big technology change.
Be grownups!
I am not so pessimistic about the future.
And I did not deny the whole learning model of Duolingo.
I am just sharing my observations and we can only get progresses by overcoming the limitations.
The huge differences between different language structures are the reasons behind.
I'd like to ask another question.
Did you learn English from Mandarin on Duolingo?
Who Are Victims?
I'd talked to over two dozens of China English learners on Duolingo.
They are confused and not sure whether this could work for them.
It seems nothing changes and there are many bugs with the English learning from Mandarin.
It is not that fun, to be honest.
I shared some obvious mistakes at the post Is it kidding to use Duolingo to learn English from Chinese? – Sinostep .
I am not sure what big changes Duoling could have now.
The real victims are those Chinese people who want to improve their English through Duolingo.
Anyway, we need to face the reality before solving the technology issue and model problem.
China Market for Duolingo
Another victim is Duolingo itself.
English learning in China is a huge market.
Many Chinese spend a lot of time and money on English learning but get poor results.
Duolingo is just a trial for most people.
If Duolingo can really solve the problem, even for the entry level learning.
Dulingo can achieve a great success.
Practices ( Time) will become the final judge.
Three years passed, We did not see any successful stories to learn English from Mandarin.
The real Duolingo users are mainly a small group of zealous fans to be polyglots.
They are good at English and want to learn more European languages.
It is a very limited number of people and a very small niche market.
Learning Mandarin Duolingo
What's the next target language?
In Duolingo, Most people expect Mandarin to be the next target language.
But it is still not the right time.
There are problems in both technology and the model.
Chao Magic: Exploring the effective ways to learn foreign languages
I spent years in finding effective ways to learn foreign languages.
And they can be much better than Duolingo.
I developed some effective and easy-to-follow training techniques for both English learning and Mandarin learning.
I am now challenging myself to be a good language tutor.
My latest online course Best Way to Learn Mandarin is helping Mandarin learners with western language background to learn the language in a better way, and make Mandarin part of their lifestyle.
Practical Lifestyle English (in Mandarin) is my online course for English learners in China to change their methods of study, and use English in their real life.  here is the introduction for the program Chao Magic English: Best Way to Learn English.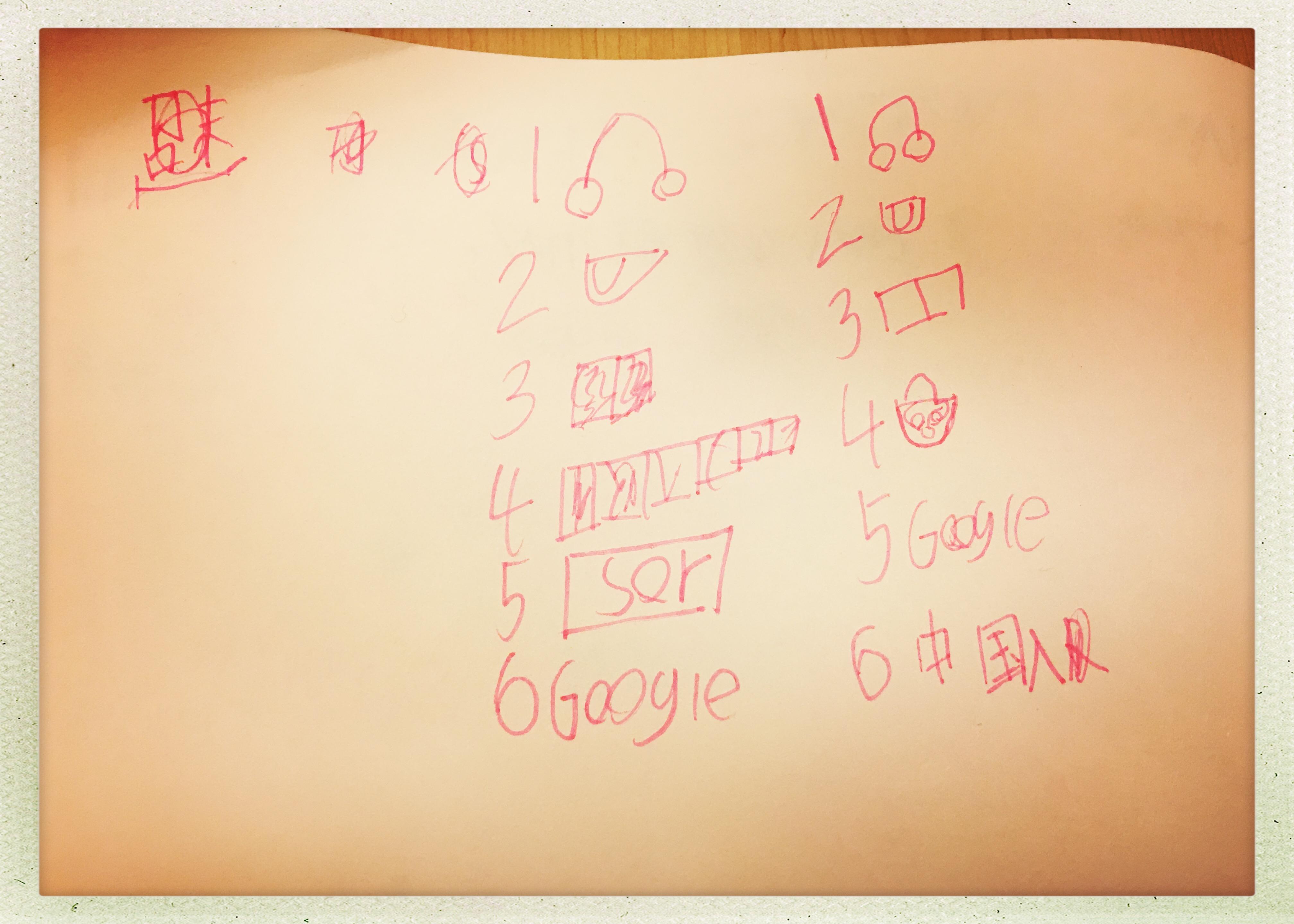 It is possible if you can follow your study plan and apply Chao Chinese Magic to build your Mandarin Chinese environment.
Many people are looking for secrets to learn a new language fast.
The real secret is using the right method and keep working on it.
​​​​Course
Move From The Classroom Into The Real Mandarin World.
Master Mandarin Through Effective Training Techniques!
​​​​Downloads
HSK Materials, Survival Mandarin, Chinese Practical Sentences. Phrase Books.
and many more.
​​​​Live Course
20 Years of experience in teaching Chinese to foreigners. Learn Chinese from professional tutors 1-on-1. Learn Chinese any time, from anywhere. Understand the real Chinese language and culture.